The DSP built in product's users and who ever post a review on web, can get the firmware update serve all life of the unit.
Because every human may had the personal favorites so we can't promise let the users happy with the update. If the user want to back to the old firmware , must pay USD30 for buy the old firmware software.
Before update , you had to buy an USB Blaster, like this or similar model.
https://item.taobao.com/item.htm?spm=a1z09.2.0.0.ojLGlf&id=40194795694&_u=m1pi0fb273c

Update steps :
1, Download and register the download software . This software just for download the Quartus, if you had other ways to download the Quartus, you don't want download this software.
http://pan.baidu.com/download?fr=pinzhuan&ref=PPZQ
2, The update had two ways, one is update by yourself , we will send the firmware to you .
Another is online update, for the online update , you had to download the TeamViewer 11 , install and register . Date the online update and send your ID through email, clean the recycle bin of your computer. During the online update, we will online control your computer through the TeamViewer, send the firmware to your computer and delete it after update, so if the online control had break, we will not offer the warranty and update serve for your products anymore.
We wish you can understanding if we want the online update, because we find a lot fake designs in the largest web market of China.


3, Quartus download link http://pan.baidu.com/s/1qYrQIhI,code: sij1 .Download the folder "TOOL" to your computer, and install the Quartus 12.1 .

 
4, Connect the USB Blaster, the Windows request the driver install, select the driver to install
Driver: C \ altera \ 12.1 \ quartus \ drivers \ usb blaster (OR usb blaster-ii) .
5, Power off the DAC, connect the USB Blaster to the DAC, then connect the USB Blaster to the computer . ( Be note, if the DAC had power on then connect the USB Blaster, you may damage the chip of the DAC and want to pay the charge to replace. )

The USB Blaster wires had a outshoot , connect to the unit as below picture.
Power on the DAC, open the Quartus 12.1 software , and select "Perform automatic web license retrieval " then click "OK". During update, you must keep your computer had the good web connect .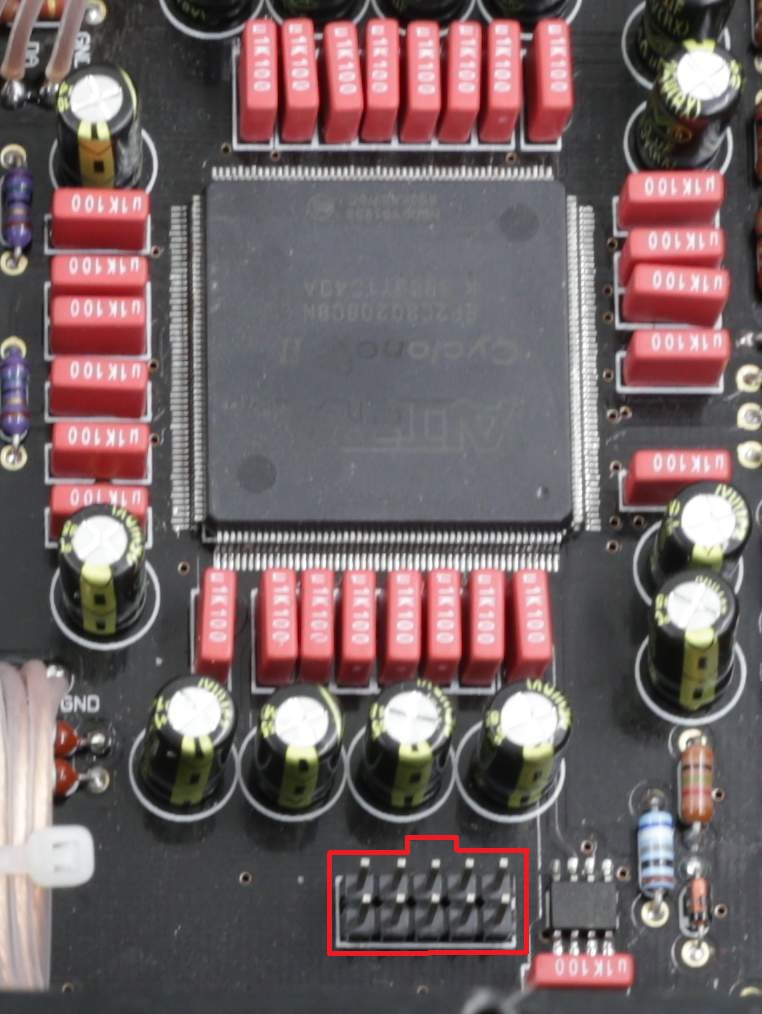 6, Click the iron as below (Pic1) . If the update is from our online help, you don't want do the stage 6 to 9, all operate by our mates.
 
7, Follow the steps select as below (pic 2) .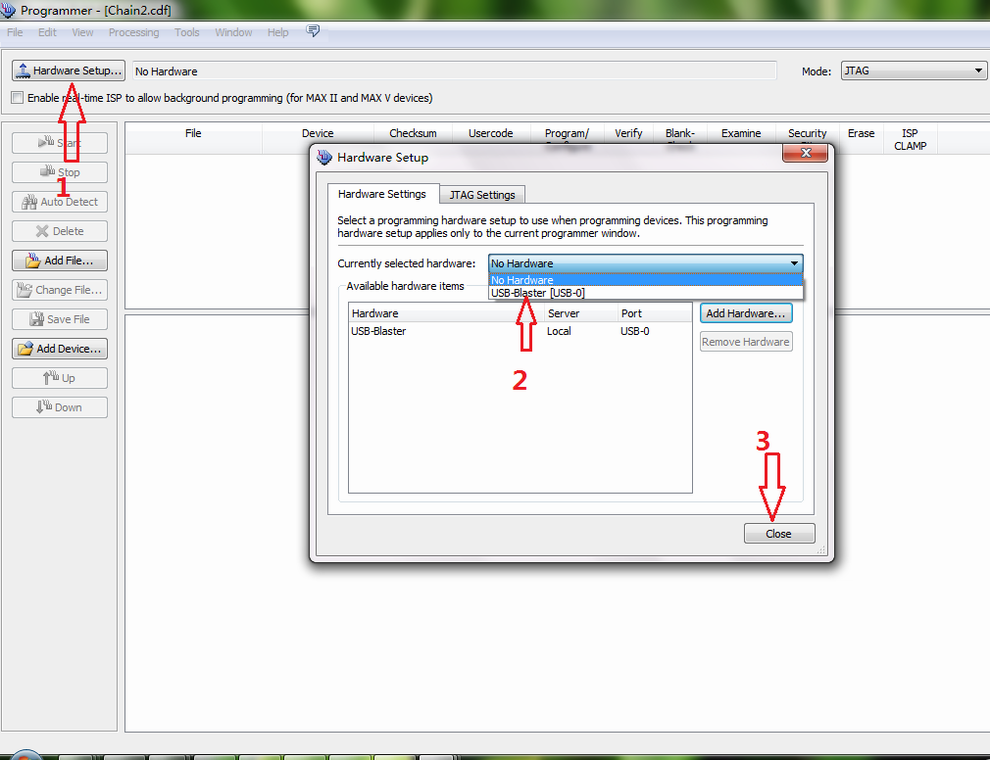 8, Follow the steps select as below (pic 3) .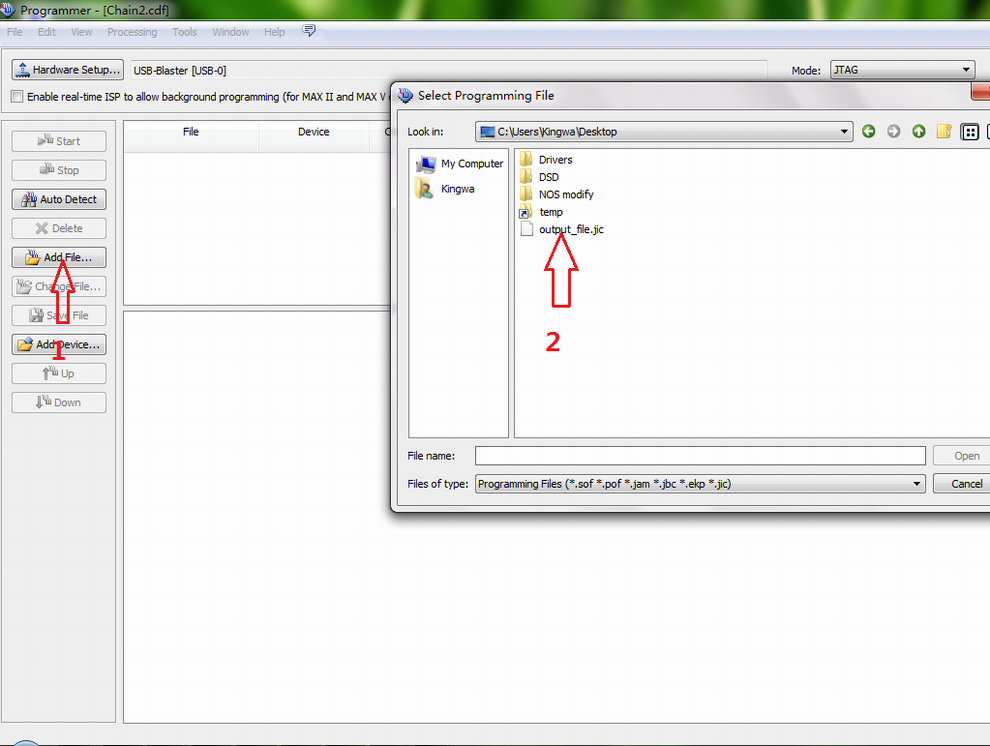 9, Follow the steps select as below (pic 4), click "Start " and waiting one minute while the "Program" show "Succeed" .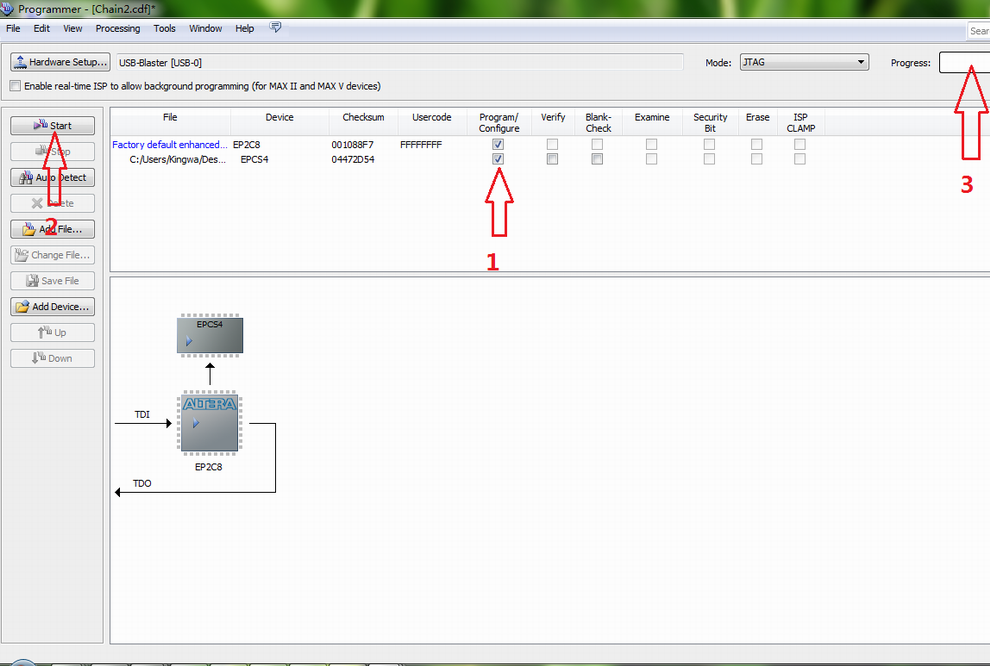 10, Power off the DAC, pull off the USB Blaster from the DAC, then pull off the connect from the computer.